Women have been changing the business landscape for quite some time now. Today there are 114% more women entrepreneurs than there were 20 years ago. Women have been breaking down walls in every industry you can think of and have led companies to massive success thanks to their experience, grit and unique perspective brought to the table. 
Still, the number of women in leadership positions continues to lack in comparison to men. In fact, while women represent 58.4% of the U.S. workforce as of September 2022, only 35% held senior leadership positions. Additionally, only 8.8% of Fortune 500 CEOs are women and less than 1% are women of color.
In order for gender inclusivity to continue, we need to continue celebrating the achievements of women in the workplace. By learning their stories, we can inspire the next generation and show what's possible with determination and a big dream. 
In celebration of gender inclusivity and diversity, which Dassault Systèmes strives for every day, we're highlighting the achievements of four amazing women who have founded companies changing the world.
4 women founders changing the world 
1. Pranoti Nagarkar, Co-Founder and CEO of automated kitchen appliance company Zimplistic
Born and raised in a family with four generations of engineers, Pranoti Nagarkar always knew she wanted to be an inventor. After 15 years of experience under her belt, Zimplistic, the company behind Rotimatic, was born out of a brainstorming session with her husband … and personal experience. 
"I myself feel the basic need of a solution which will help an Indian family like mine to eat together and not have the mother/wife stuck in the kitchen making rotis," Nagarkar said. 
Rotimatic is a ground-breaking kitchen robot that makes the tedious process of making fresh rotis, a staple in Indian households, a simple one with automation. 
Often mistaken as part of Zinmplistic's marketing team and not the chief engineer behind Rotimatic, Nagarkar is used to breaking stereotypes and is proud to be a champion for women entrepreneurs everywhere. 
Learn more about Pranoti Nagarkar and her work. 
2. Susanne König, Co-Founder and CFO of Kraftblock 
Susanne König has always had a passion for business, sustainability and innovation. Receiving her PhD in economics from Saarland University with a focus on finance and risk management, König's career led her to co-found Kraftblock in 2014 with Martin Schichtel. They both saw a critical need to find a place to store the excess heat produced by energy-intensive industries that would go to waste and found the answer in a thermal-based renewable energy storage system. With this groundbreaking storage system, König knew she could create economic advantages for the industry while promoting decarbonization.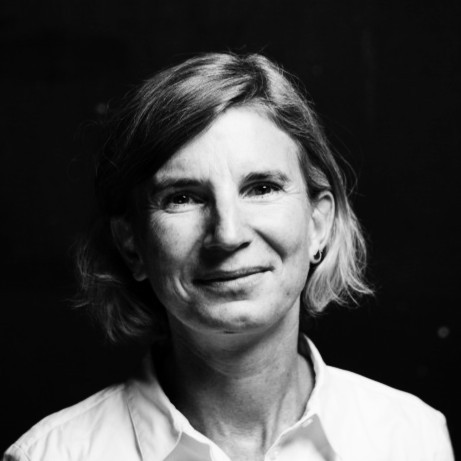 "Energy efficiency is the only resource we have in abundance, and we want to help industrial businesses all over the world to tap into it to realize enormous emissions reductions as well as economic benefits," says König.
By 2022, Kraftblock had launched its first large-scale project with PepsiCo/Eneco (Net-Zero Heat) and König continues to be an inspiration for women who are passionate about business, sustainability, and nature. 
Learn more about Susanne König and her work. 
3. Barbara Belvisi, Founder and CEO of  Interstellar 
Since Barbara Belvisi was a child, she always showed an interest in the planet and nature and had a dream of one day visiting another planet. Her childhood passion expanded into her adult life where she founded Interstellar whose mission is to preserve life on Earth and expand life in space. 
A true entrepreneur, Belvisi began her career at 23 years old as an investor, raising over $80M and participating in 40 deals. At 28, she helped launch The Family, a Paris-based incubator and Hello Tomorrow, an event fostering scientific innovation, but she also founded her own asset management firm. She is the youngest women founder of a venture capital fund in Europe, the top 10 Women in Tech in France in 2018, and in the world's top 100 of Forbes 2018. 
Belvisi and the mission of Interstellar Lab are driven by the ambition to create systems that will enable us to live better on Earth while preparing society to one day settle on other planets. 
"Climate change is a real emergency and we only have a small window to bring about positive change," Belvisi said. "Yet what we need to live on Mars can also help alleviate the climate crisis we are facing."
Learn more about Barbara Belvisi and her work. 
4. Maki Kaplinsky, Co-Founder & Chair/COO of ASKA
Maki Kaplinksy is a self-proclaimed 'serial entrepreneur' who has founded a number of startups in the global tech industry. Her career began with a start-up specializing in government-related technology transfer projects in over 15 countries. Since then, she has built an impressive resume that includes working for one of Japan's largest trading houses, and developing proposals for high-value global investment and trading projects. 
Today she is the proud co-owner of ASKA, the world's first viable electrical vertical takeoff and landing (eVTOL) vehicle that you can drive on the road like a car and take off vertically to fly efficiently like an aircraft. Her combined love of technology and sustainability drives her dreams of moving people faster, safer and greener. 
"ASKA is a fly-and-drive eVTOL. AKSA can drive on the road like a car, fly very efficiently like an aircraft, and can do vertical takeoff and landing, as well as conventional takeoff and landing," Kaplinksky said. "People can move out of the big city, from the dense city, to live in a green environment and raise kids and enjoy the quality of life there." 
A true inspiration for women everywhere, Kaplinksky's industry recognition includes being featured on the cover of Forbes magazine as one of the 100 leading self-made women in Japan and the world. Most recently she was selected as one of the top 12 COO's in the United States in the Electric Vehicle sector by COO Boardroom Media.
Learn more about Maki Kaplinsky and her work.
Related resources